Prepare yourself for a musical ride down Funky Street, with jammin' hits, cool grooves, and good times!
Platinum Soul has the ability to generate the excitement and enthusiasm that will have every crowd on its feet and dancing to the beat. Our band consists of seasoned musicians, who put on a show that is often imitated, but rarely duplicated by other musical groups.
Platinum Soul performs at private functions, nightclubs, festivals, and local restaurants in the Seattle – Tacoma area, and throughout the Northwest. Whenever Platinum Soul takes the stage, there is never any question as to where the party is!
 Who is Platinum Soul? We are:
Lead and background vocals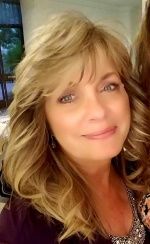 After performing for decades throughout the Pacific Northwest, as one of its premier entertainers, seasoned vocalist Sidney Weldele-Wallace returns to the stage with Platinum Soul.
Sidney's distinctive, powerful vocals deliver her stylistic approach to multiple genres of music, including rock, pop, jazz, and R&B. Sidney is an exciting and engaging performer; her experience, energy, and professionalism create an instant rapport with every audience.
Saxophones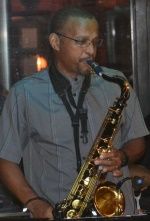 An accomplished saxophonist and vocalist, Keith started playing at the age of ten. He began his pro career early, still in high school, playing in Tacoma-area jazz and funk bands. During a tour of duty in the Air Force, Keith performed in talent shows in the US and Asia, winning several awards.
A captivating soloist, Keith has made his mark with the groups Midnite Walk, Soul Passport, and the Carter Brothers.
Trumpet, flugelhorn, and horn arrangements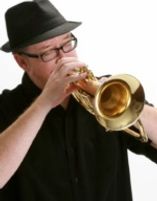 Kevin England is a trumpet artist who has enriched the lives of many over the years. He has had the opportunity to perform and share the stage with notable acts and artists such as; Tony Bennett, Diane Schurr, The Four Tops, Greg Adams, and Paul Brown, to name a few. Kevin's chief influence and musical mentor is the famous jazz Trumpet Artist, Bobby Shew.

Kevin toured the country with a small circus band in the 1980's that was based in Florida. He has remained active, now local to the Pacific Northwest, playing in a wide range of musical styles and settings, which include Blues, R&B, Big Band, and small-group jazz.
Kevin, who is a cancer survivor -- and considers said-survival-and-all-of-life a miraculous gift from God -- hopes to continue to touch and brighten people's lives with music, in celebration of God's beautiful creation.
Lead vocals and keyboards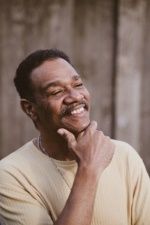 An accomplished lead vocalist and front man, Ray has been entertaining audiences throughout the Northwest for quite some time. As a young man, originally from New Orleans, Ray was mentored by Aaron and Art Neville. Ray brings an engaging, inviting, and casual style to the stage that makes you feel like he's entertaining you right in his living room.

Ray has excited many audiences, from Las Vegas to Reno to the Pacific Northwest, and even Canada, while opening for the groups Cameo, Midnight Star, Rose Royce, and ConFunkShun. He has also performed with other well-known groups, such as Bump Kitchen, Society's Child, Readymade Family, and now, with Platinum Soul. When Ray hits the stage, you're in for a treat.